Forest Green Rovers v Wrexham KO 3PM Vanarama National League Live Match Thread -

---
A meaty encounter today with another 'cup final' as we look to sneak the playoffs...!
As usual there will be audio coverage via Wrexham Player and BBC Wales - Links for the BBC online audio usually appear a few minutes before kick off so check back then.
As always in a live thread - please be nice to fellow fans, and post updates for those who cannot be there or cannot listen in
---
Coyr!!!!!!!!!!!!!!!



---
Unchanged team



---
May tune into BBC Gloucestershire for this one. COYR

Sent from my T1-A21L using Tapatalk



---
Many there for the mighty reds?



---
anyone got a radio link for this poor soul who can't be there for the boys please



---
---
thanks east sussex



---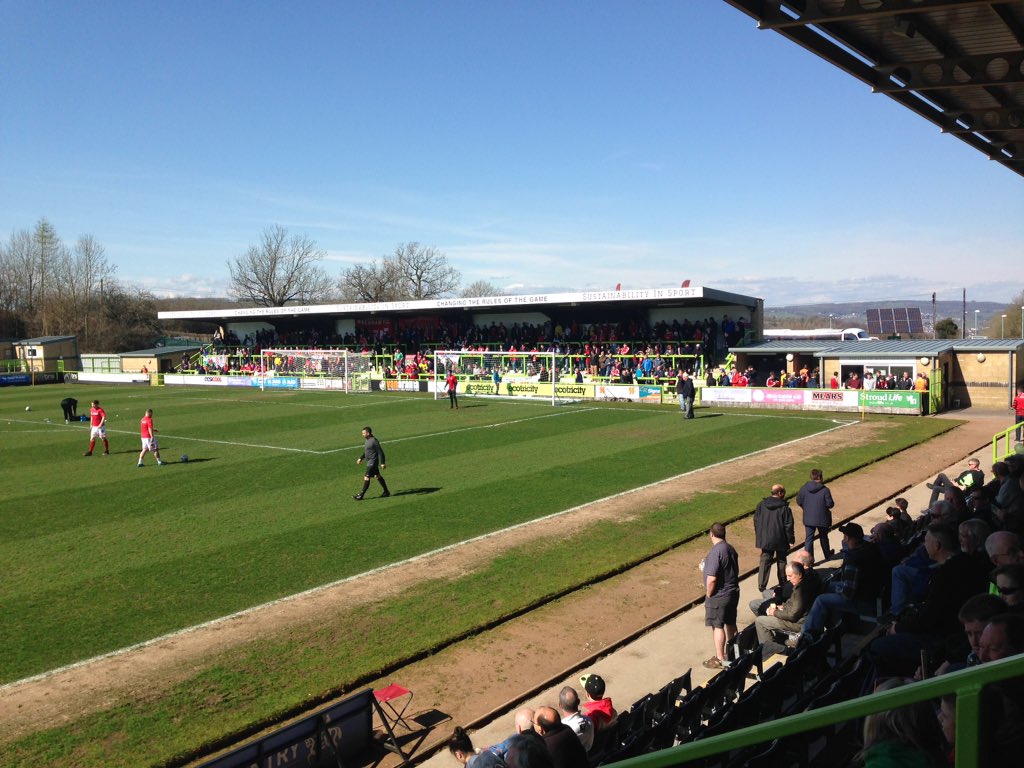 pic via official tweeter
---
Wrexham
30R Taylor
2Vidal
4Smith
23Heslop
3Newton
15Evans
12Carrington
5Hudson
10Jennings
6Fyfield
14Jackson

Substitutes
7Fowler
9Gray
16York
17O'Reilly
25Beck



---


Forest Green Rovers v Wrexham KO 3PM Vanarama National League Live Match Thread

Please help out your fellow RP'ers by being restrained on the use of 'refresh' during games! Lots of 'guests' view the RP match threads, so if that is you, please consider registering and joining in the RP fun!


Complaint? Please use the report post tools or contact RP to bring a post, user or thread to the attention of a site 'admin' or 'mod'.

Select Version: PC View | Mobile RP



SEO by vBSEO 3.3.0 ©2009, Crawlability, Inc.