Tranmere v Wrexham KO 3pm Vanarama National League Live Match Thread -

---
Afternoon everyone!
A win today could kick off a miracle promotion, or its a dead rubber depending on your point of view.
Several coaches going so either way it ought to be a great atmosphere for all there
As usual audio links will appear nearer kick off, and for those unable to listen feel free to post updates but go easy on the crisps!
COYR!
---
Coyr!!!!!!!!!



---
lets hope a few of the younger players get a run out instead of the usual donkeys



---
The following text message has just been received live via the RP SMS Service on 01978 280 280:

_____________

Miracles can happen. But, we can at least dent Tranmere's play-off hopes!! COYR!
_____________






---
Moke not to happy according to his twitter account



---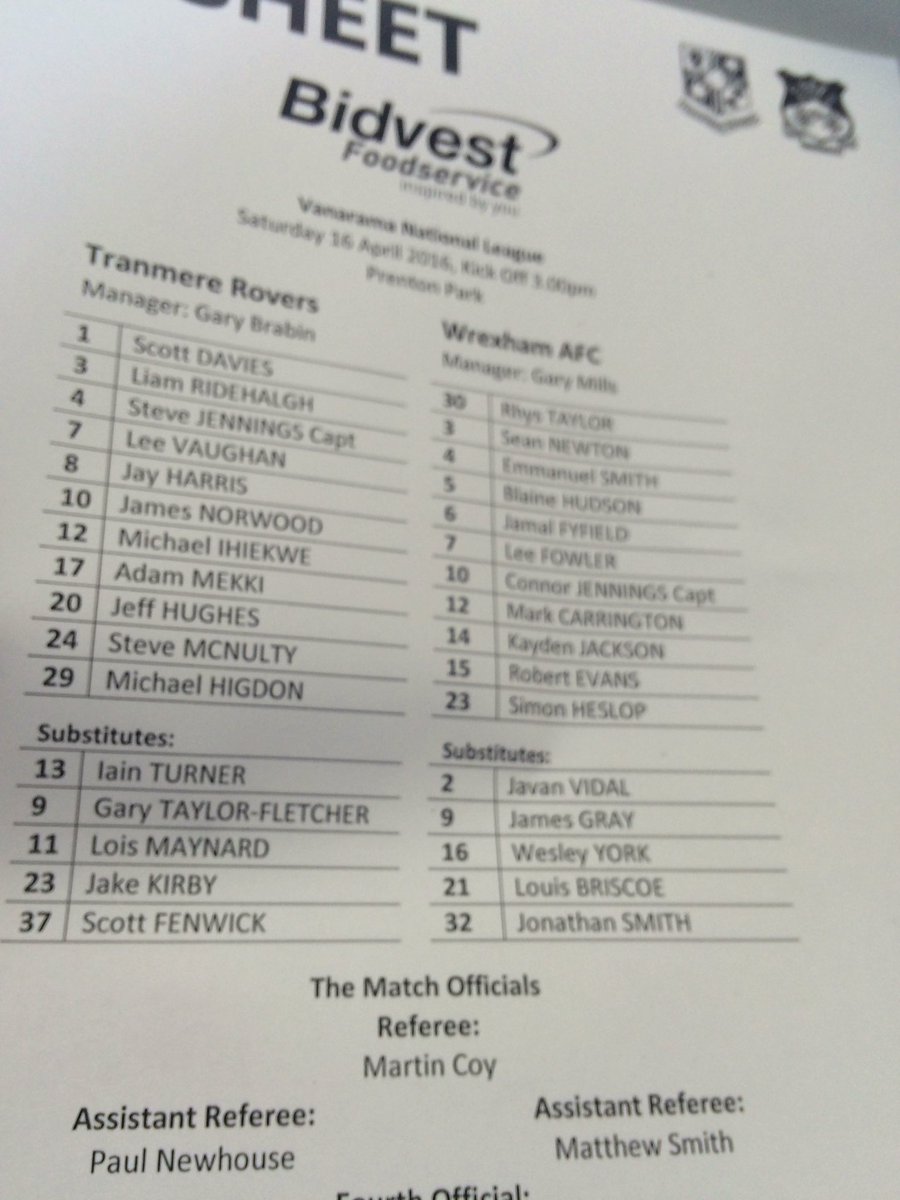 ---
Someone asked him 'why you not playing' reply: don't know mate

Moke 10 minutes ago
"There's level to this shit but this is too much"



---
3 wingers on the bench



---
His attitude stinks



---
bye bye moke



---


Tranmere v Wrexham KO 3pm Vanarama National League Live Match Thread

Please help out your fellow RP'ers by being restrained on the use of 'refresh' during games! Lots of 'guests' view the RP match threads, so if that is you, please consider registering and joining in the RP fun!


Complaint? Please use the report post tools or contact RP to bring a post, user or thread to the attention of a site 'admin' or 'mod'.

Select Version: PC View | Mobile RP



SEO by vBSEO 3.3.0 ©2009, Crawlability, Inc.