Hyde United v Wrexham KO 3pm Pre Season Friendly Live Match Thread -

---
---
It will be interesting to see the starting line up.



---
3-5-2?



---
Jalal,carrington,tilt,bencheriff,riley,jordan evans,rutherford,rooney,newton,harvey,mcdonagh



---
Warming up
Sent from my ONE A2003 using Tapatalk
---
Newton in the midfield again?



---
Originally Posted by Royal welsh red:
Newton in the midfield again?
It's a bit of a riddley that one.
---
Not sur id of gone 5 at the back in the last friendly knowing tilt wont play the first 3 games



---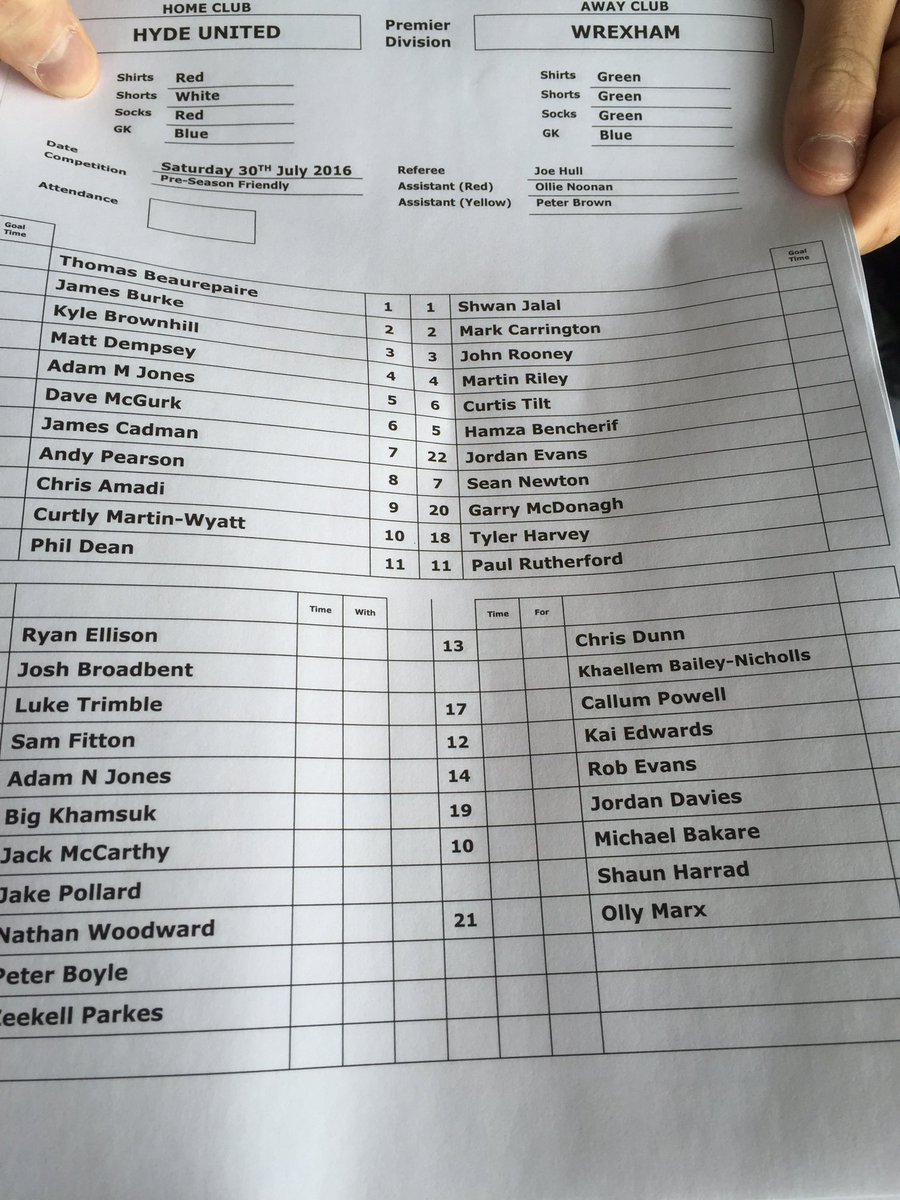 ---
Whose Olly Marx on the bench? Also no Nortey, injured?



---


Hyde United v Wrexham KO 3pm Pre Season Friendly Live Match Thread

Please help out your fellow RP'ers by being restrained on the use of 'refresh' during games! Lots of 'guests' view the RP match threads, so if that is you, please consider registering and joining in the RP fun!


Complaint? Please use the report post tools or contact RP to bring a post, user or thread to the attention of a site 'admin' or 'mod'.

Select Version: PC View | Mobile RP



SEO by vBSEO 3.3.0 ©2009, Crawlability, Inc.