PP Macclesfield Town v Wrexham KO 7:45pm Vanarama National League Live Match Thread -

---
Heavy rain at the moment in Macclesfield, with it changing to light rain / clear come kick off time so expect the going to be soft to heavy if the pitch is not much cop!
Macclesfield will be a tough test tonight regardless going by their form, although despite boo-gate we are unbeaten in three.
As usual audio links will appear nearer kick off, and as it is a live thread please post updates and opinion on the match while respecting fellow fans!
COYR
---
Thunder and lightening with monsoon conditions in Manchester. As usual! COYR.
Posted via mobile theme



---
No way this is gonna be on, virtually swam here.



---
pitch pics via rob phillips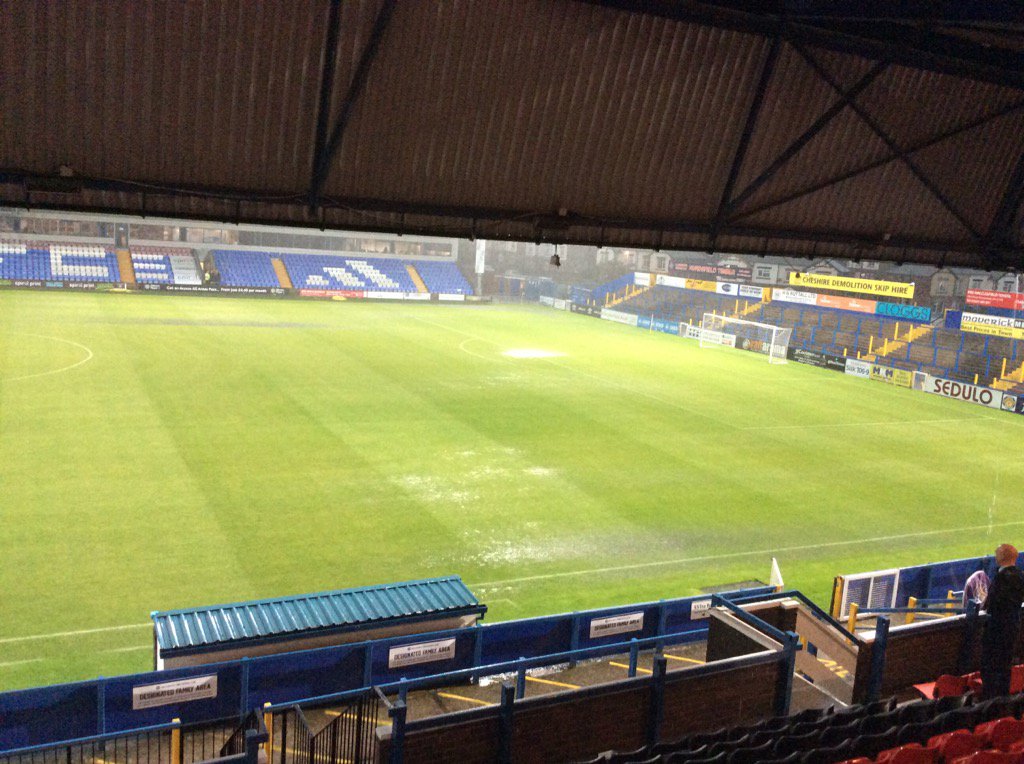 ---
Rich Williams comment and pic "Still heavy rain, thunder and lightening."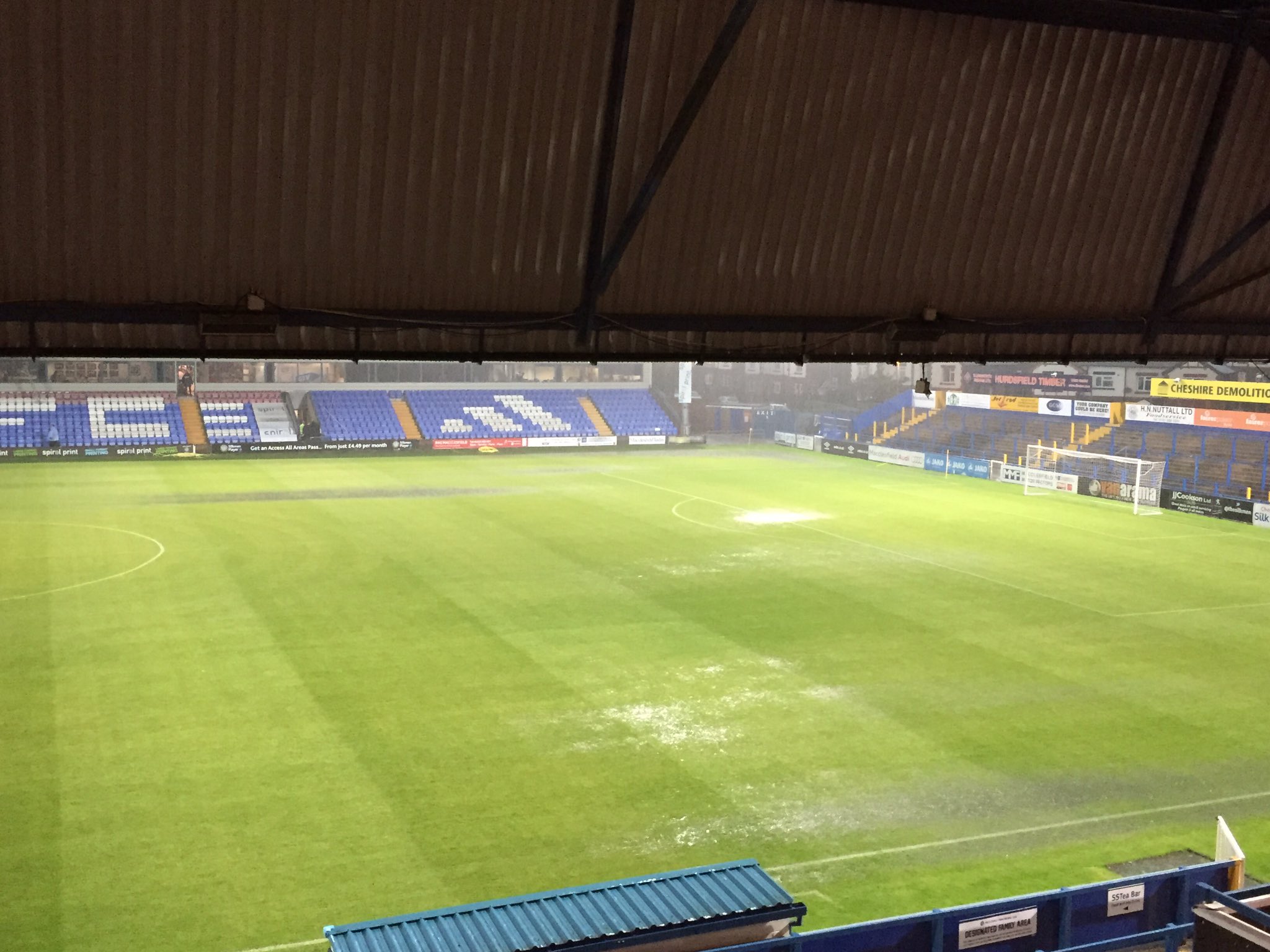 ---
Very wet here needs to stop soon or will be off



---
Waynne Phillips just posted this pic: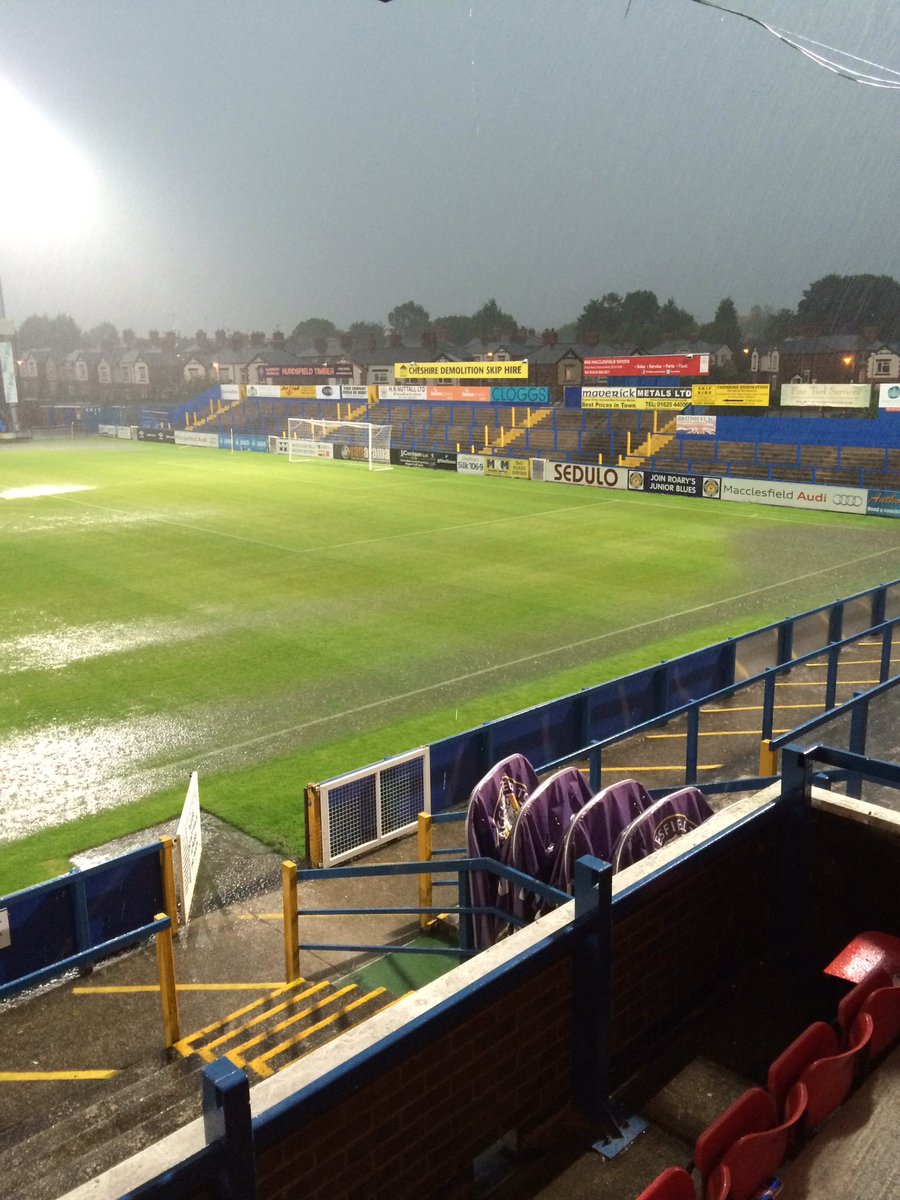 ---
Are rob and rich sitting on each other's laps?
Posted via mobile theme



---
That what i call a good old fashioned night for football.



---
Not a chance



---


PP Macclesfield Town v Wrexham KO 7:45pm Vanarama National League Live Match Thread

Please help out your fellow RP'ers by being restrained on the use of 'refresh' during games! Lots of 'guests' view the RP match threads, so if that is you, please consider registering and joining in the RP fun!


Complaint? Please use the report post tools or contact RP to bring a post, user or thread to the attention of a site 'admin' or 'mod'.

Select Version: PC View | Mobile RP



SEO by vBSEO 3.3.0 ©2009, Crawlability, Inc.