Wrexham v Macclesfield Town KO 7:45pm Vanarama National League Live Match Thread -

---
Evening all!
Tonight we host the Macc under floodlights at a warmish (for December) Racecourse!
Audio links nearer kick off, as per usual, and as always... play nicely with your fellow fan!
COYR!
---
Coyr



---
---
Ps.....coyr!



---
It's raining quite steadily and the ground is fairly empty.

We apparently have a young ex-Liverpool lad training with us, and he's a tidy midfielder.



---
Name on the ex livi youngster ??
Posted via mobile theme



---
Good we are doing a minute's silence ahead of match in memory of Chapecoense, dont get why we didnt do last either



---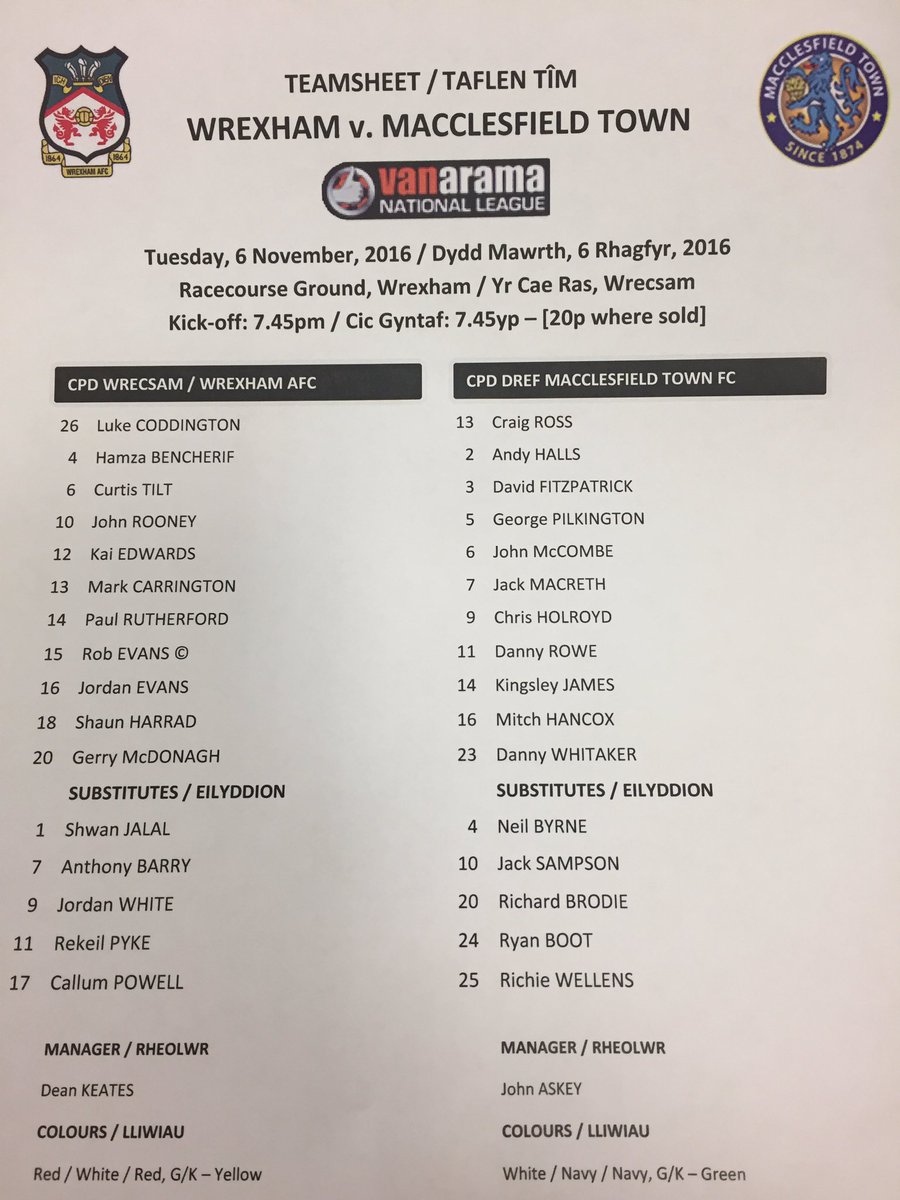 ---
Three strikers on the bench, expecting goals in the second half.



---
Thought pyke would start ahead of either harrad or mcdonagh



---


Wrexham v Macclesfield Town KO 7:45pm Vanarama National League Live Match Thread

Please help out your fellow RP'ers by being restrained on the use of 'refresh' during games! Lots of 'guests' view the RP match threads, so if that is you, please consider registering and joining in the RP fun!


Complaint? Please use the report post tools or contact RP to bring a post, user or thread to the attention of a site 'admin' or 'mod'.

Select Version: PC View | Mobile RP



SEO by vBSEO 3.3.0 ©2009, Crawlability, Inc.