AFC Fylde v Wrexham KO 7.45pm Vanarama National League Live Match Thread -

---
So much for the tweeters bigging up our club away conceding record up till 26 mins....



---
Dunn loves a parry



---
is dunn teaching our keepers to deal will balls like that



---
Dunn at fault



---
sounds like shot came in and parried out / rebounded not held and tapped in.



---
ffffffs



---
after an 'injudicious challenge'. Got to be honest, never heard that be said on a football commentary before.



---
Does this side have two goals in them ?



---
'poor start by wrexham' as we concede a dangerous FK shortly after the goal



---
FK taken... goes out for the goal kick
pic of us via rich williams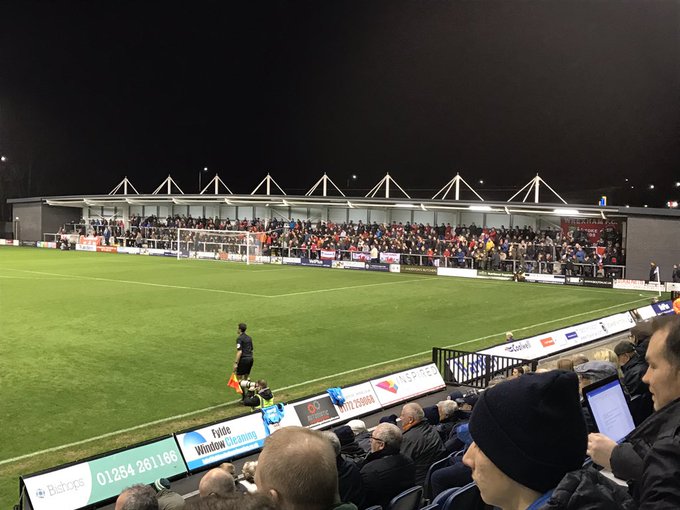 ---


AFC Fylde v Wrexham KO 7.45pm Vanarama National League Live Match Thread

Please help out your fellow RP'ers by being restrained on the use of 'refresh' during games! Lots of 'guests' view the RP match threads, so if that is you, please consider registering and joining in the RP fun!


Complaint? Please use the report post tools or contact RP to bring a post, user or thread to the attention of a site 'admin' or 'mod'.

Select Version: PC View | Mobile RP



SEO by vBSEO 3.3.0 ©2009, Crawlability, Inc.