Bangor City v Wrexham KO 7:45 Preseason Friendly Live Match Thread -

---
---
Any official representation from the club?



---
Originally Posted by WrexhamO:
Any official representation from the club?
Whoever is there could compliment them on their shirt sponsor of Vaughan Sports Management , as well as pointing out the badge they are using for us is wrong.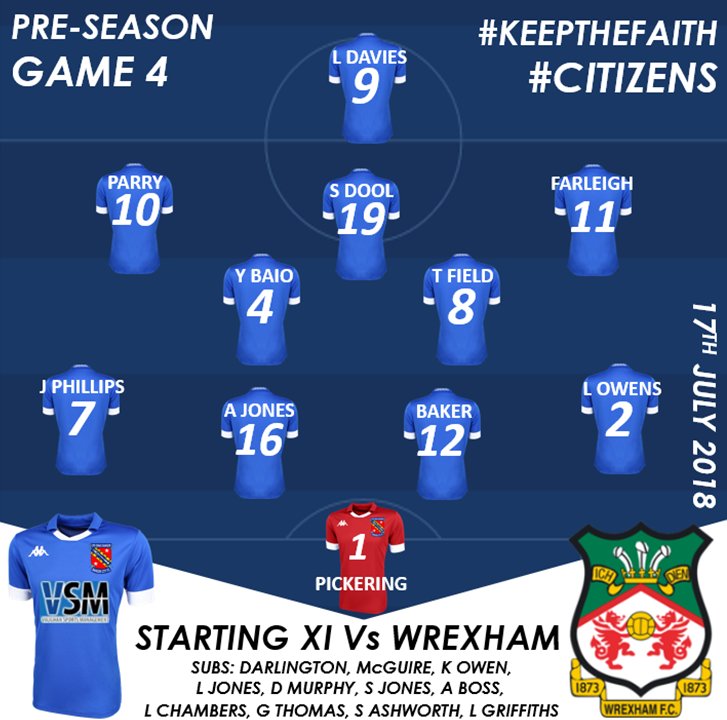 To me it feels wrong to see the two brands together.
---
---
What happened to dean rittenburg for bangor



---
Judging from the video posted on the twitter feed, Doug Tharme is there with the squad and one trialist



---
Whoever thought a football match would come down to a battle of two brands. Lots of virtue signalling over this game, with lots trying to demonstrate their ideological purity at every opportunity.



---
Trialist a in goal as dibble and lainton are injured also trialist b at right back doug tharme is at centre back



---
All this moral outrage over a friendly lol



---
Greetings From the Arch De Triomphe Paris c'mon the Town



---


Bangor City v Wrexham KO 7:45 Preseason Friendly Live Match Thread

Please help out your fellow RP'ers by being restrained on the use of 'refresh' during games! Lots of 'guests' view the RP match threads, so if that is you, please consider registering and joining in the RP fun!


Complaint? Please use the report post tools or contact RP to bring a post, user or thread to the attention of a site 'admin' or 'mod'.

Select Version: PC View | Mobile RP



SEO by vBSEO 3.3.0 ©2009, Crawlability, Inc.