Wrexham v Boreham Wood KO 12:35pm Vanarama National League Live Match Thread -

---
Good morning - an unusual kick off time due to BT Sport broadcasting the game live!
As usual audio links will be posted closer to kick off
COYR
---
Looking forward to seeing the new signings.
Allez Les Rouges!



---
Team?



---
Originally Posted by TomWFC:
Team?
We are one team, mostly still in spoons so you'll have to wait.
---
Beavon in for Rutherford. Rest the same



---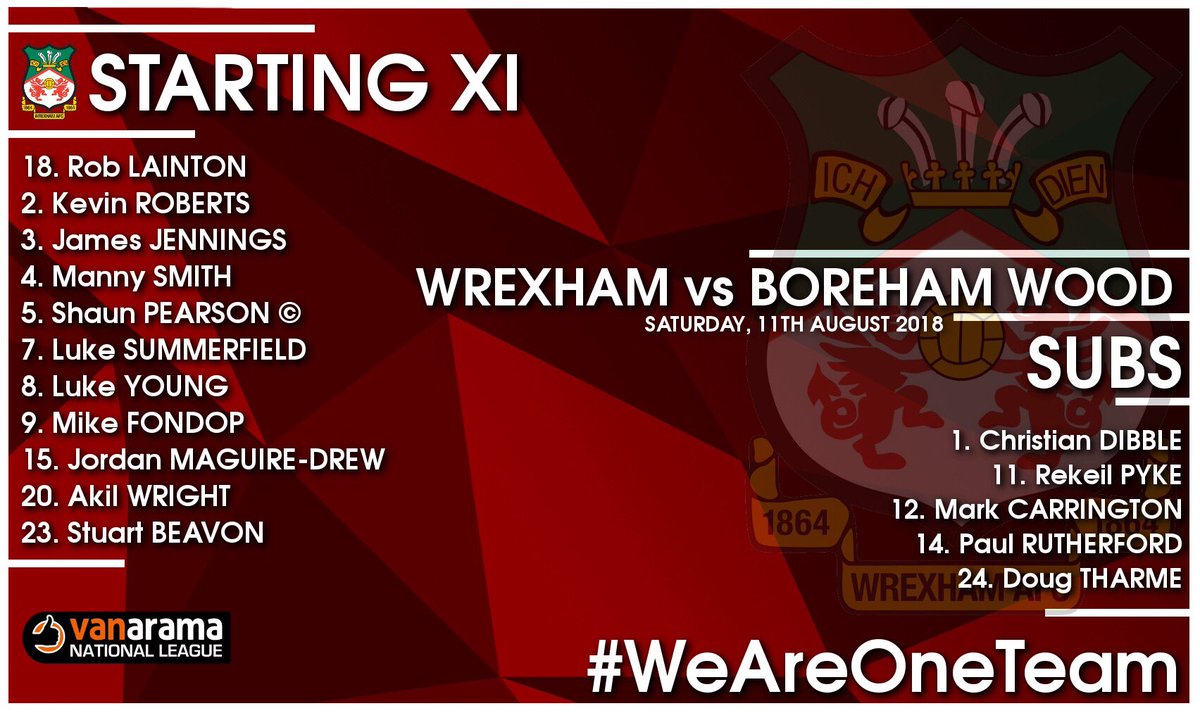 ---
433?



---
"MY mighty Wrexham!"
Good on you Robbie Savage



---
Greetings from Gatwick airport c'mon the Town is whittle on bench today 🤣😂😁



---
Originally Posted by GoJohnnyGoGoGoGo:
433?
It always has been, hasnt it?
Certainly a lot of rotation in the front three
---


Wrexham v Boreham Wood KO 12:35pm Vanarama National League Live Match Thread

Please help out your fellow RP'ers by being restrained on the use of 'refresh' during games! Lots of 'guests' view the RP match threads, so if that is you, please consider registering and joining in the RP fun!


Complaint? Please use the report post tools or contact RP to bring a post, user or thread to the attention of a site 'admin' or 'mod'.

Select Version: PC View | Mobile RP



SEO by vBSEO 3.3.0 ©2009, Crawlability, Inc.