Solihull Moors v Wrexham KO 3pm Vanarama National League Live Match Thread -

---
Happy with that starting 11.

COYR!!



---
Only 42 here in Saudi. Just finished work, will try and listen to Calon as I drive back. COYR, here's to 3Pts



---
I like the look of the starting team. Maguire-Drew, Burgess and the lesser spotted Hines on the bench as well. Looks strong today.



---
No Deverdics in squad. Very pleased with that.



---
teamsheet via solihull twitter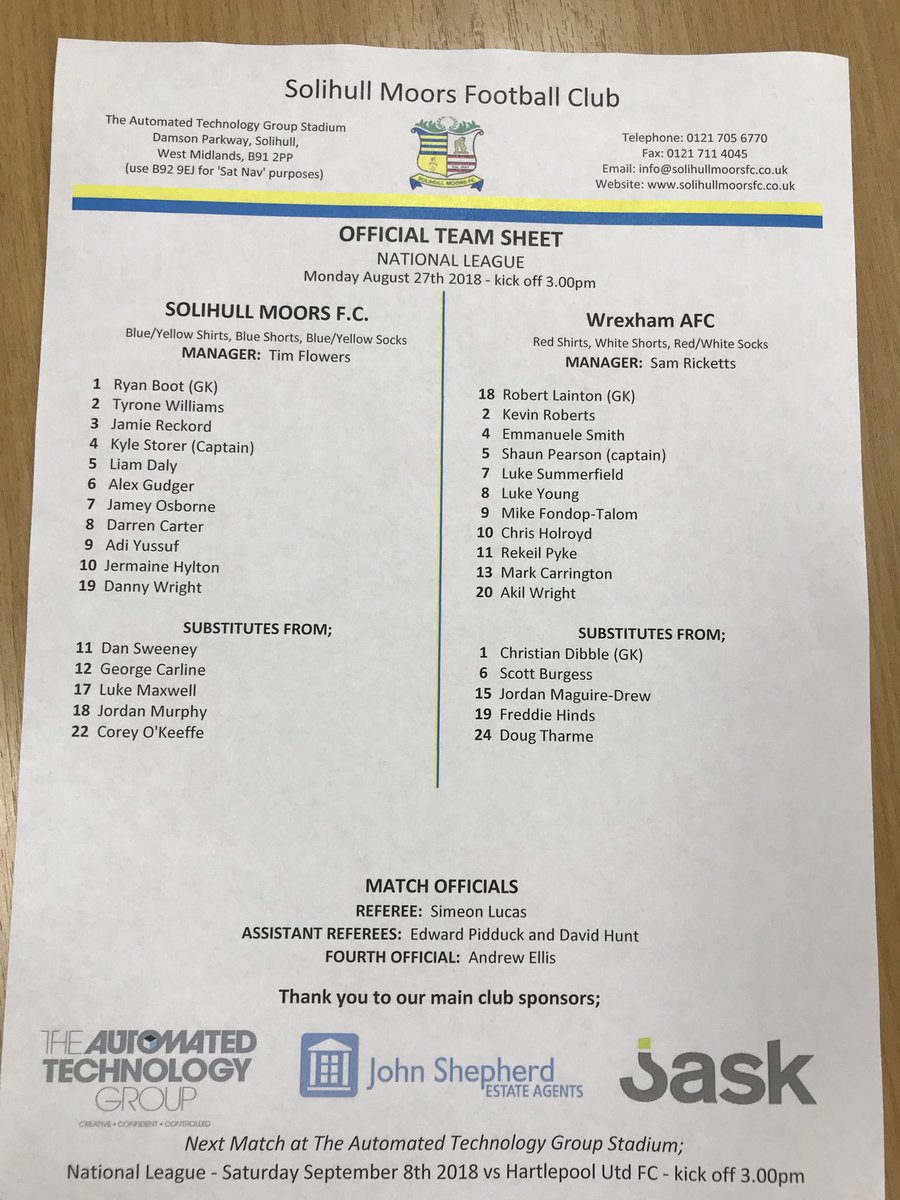 ---
Good to see Freddie in the squad.



---
Originally Posted by Rob:
teamsheet via solihull twitter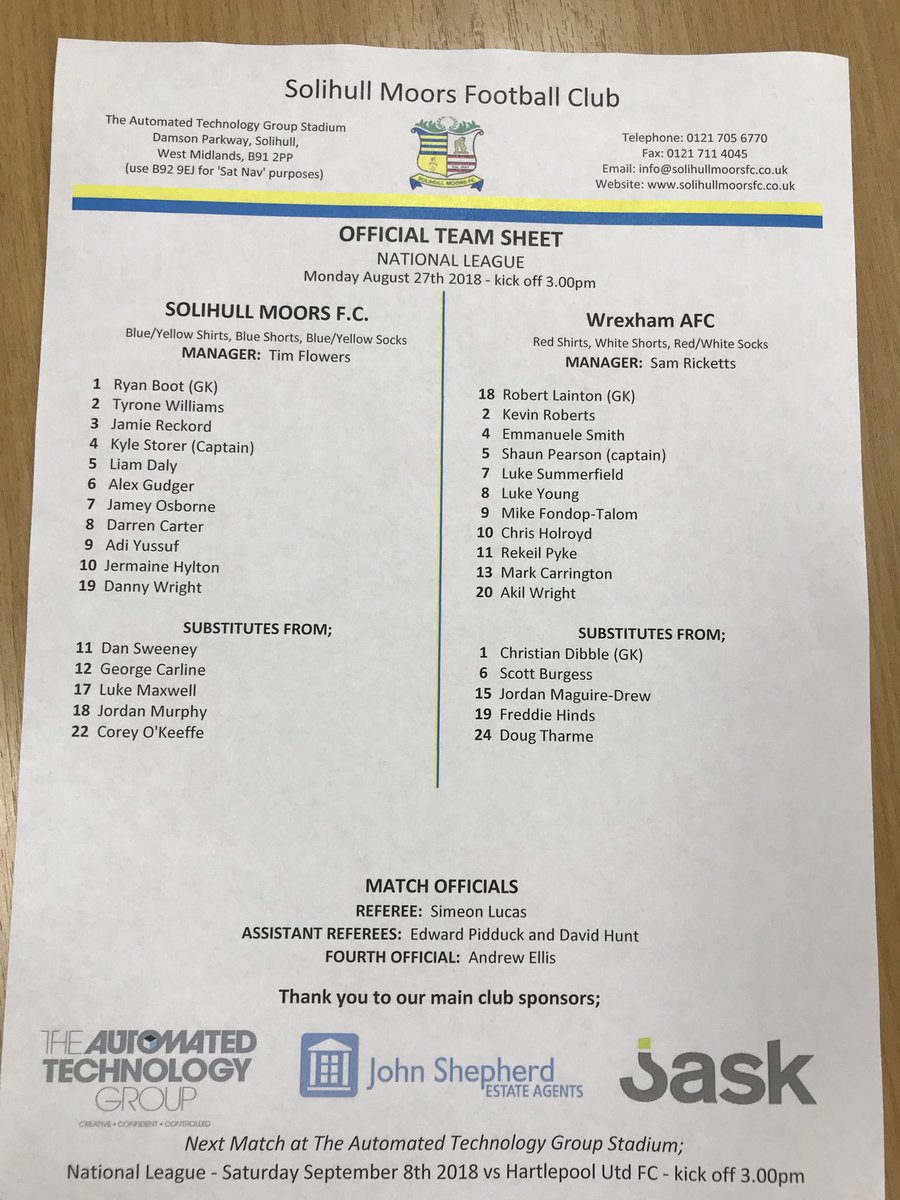 Is that our old friend Danny Wright or someone with the same name coincidentally?
---
The same one
---
Listening in from the Dominican Republic today, hoping for a bank holiday bonanza. Team looks strong with JMD and the previously elusive Hinds on the bench.



---
SR not afraid to make changes



---


Solihull Moors v Wrexham KO 3pm Vanarama National League Live Match Thread

Please help out your fellow RP'ers by being restrained on the use of 'refresh' during games! Lots of 'guests' view the RP match threads, so if that is you, please consider registering and joining in the RP fun!


Complaint? Please use the report post tools or contact RP to bring a post, user or thread to the attention of a site 'admin' or 'mod'.

Select Version: PC View | Mobile RP



SEO by vBSEO 3.3.0 ©2009, Crawlability, Inc.