Dagenham & Redbridge v Wrexham KO 3pm Vanarama National League Live Match Thread -

---
Non league day today and we are away at both Dagenham and Redbridge
Audio coverage should come via the Club and BBC Wales - links for both usually early in the live thread. For those who cant listen and are checking the thread to see scores and how we are playing, please post some updates
COYR!
---
Greetings, at 6 am , from Victoria, BC.
PLEASE, lads, hit these guys for six today.
I'll be listening in and reading here.
All the best to all.



---
Lainton, Roberts, Lawlor, Pearson, Carrington, Summerfield, Walker, Young, Maguire-Drew, Beavon, Pyke



---
Subs: Dibble, Wright, Deverdics, Rutherford, Fondop



---
Rich Williams team sheet pic on his twitter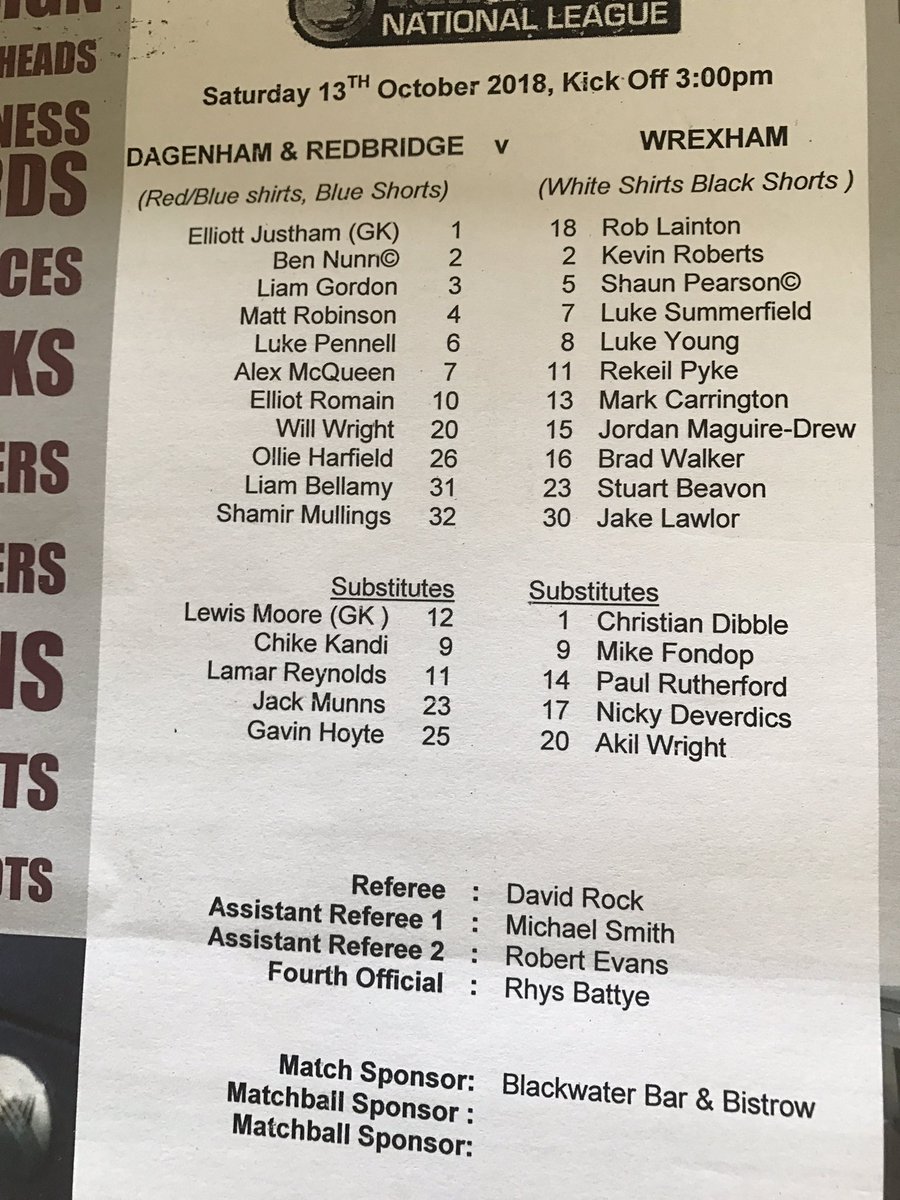 ---
Good side that



---
JMD and Walker lucky to retain their places after last week



---
Elliot Romain, is a good player for them. COYR



---
Torquay really wanted to keep hold of him, before he went back to D and R.



---
Oh dear look who the ref is...



---


Dagenham & Redbridge v Wrexham KO 3pm Vanarama National League Live Match Thread

Please help out your fellow RP'ers by being restrained on the use of 'refresh' during games! Lots of 'guests' view the RP match threads, so if that is you, please consider registering and joining in the RP fun!


Complaint? Please use the report post tools or contact RP to bring a post, user or thread to the attention of a site 'admin' or 'mod'.

Select Version: PC View | Mobile RP



SEO by vBSEO 3.3.0 ©2009, Crawlability, Inc.