Wrexham v Dagenham & Redbridge KO 3pm Vanarama National League Live Match Thread -

---
Actual football returns with a historic game - a new manager in the dugout!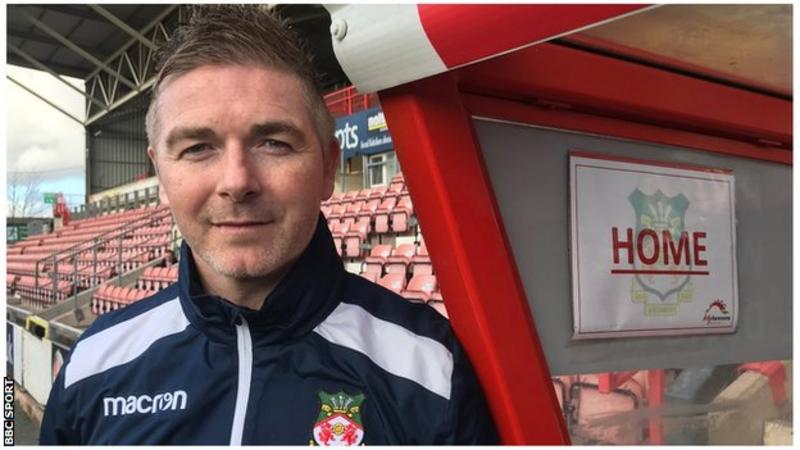 We are joint 4th just four points behind leaders Leyton Orient and Dagenham & Redbridge are 13th. After the high winds it seems the floodlights are still standing, and the sun is coming out.
There will be audio coverage via the Club and BBC Wales - Links for both the Club / BBC online audio usually appear a few minutes before kick off so keep an eye out if listening.
Give your views & opinions live in this match thread, or if you think something important has been missed please post - Please be respectful to fellow RP'ers in what you do post up and anyone reading bear in mind this is a live thread....!
COYR
---
Good luck Yosser, 2-0 us.



---
go for it Bryan,gives us the big lift we need, we can still do this UTST



---
Expect a result today cos D and R have a leaky defence. Onwards and upwards to the football league !



---
any team news



---
Good afternoon/morning all. Nice and balmy here, only -7íC.....Alan in Ukraine any warmer for you? Letís get behind BH and secure the 3 points. Onwards and Upwards. COYR



---
Good changes up top



---
Grant must have naked pictures of Yozzer as well as Barrow then! No Oswell or summerfield?



---
Good lineup apart from Carra should always be in the team somewhere, definitely instead of Roberts. Letís see what that front 3 can do



---
Like the look of that line up



---


Wrexham v Dagenham & Redbridge KO 3pm Vanarama National League Live Match Thread

Please help out your fellow RP'ers by being restrained on the use of 'refresh' during games! Lots of 'guests' view the RP match threads, so if that is you, please consider registering and joining in the RP fun!


Complaint? Please use the report post tools or contact RP to bring a post, user or thread to the attention of a site 'admin' or 'mod'.

Select Version: PC View | Mobile RP



SEO by vBSEO 3.3.0 ©2009, Crawlability, Inc.