Boreham Wood Vs Wrexham KO 7:45pm Vanarama National League Live Match Thread -

---
Good evening and welcome to the Live Match Thread for the game that could take us back to the top!
As usual Calon will have the club feed and BBC Wales likely an alternative view, alongside possible local radio coverage on top for those who like that type of thing.
For those reading and screenshotting fellow fans after the match, keep in mind this is a live thread so will contain reactions as the game ebbs and flows, and if you think an update has been missed pop it up for those who can't attend or listen!
COYR!
---
Pearson out with a back injury???



---
Official site just posted team news - Pearson out confirmed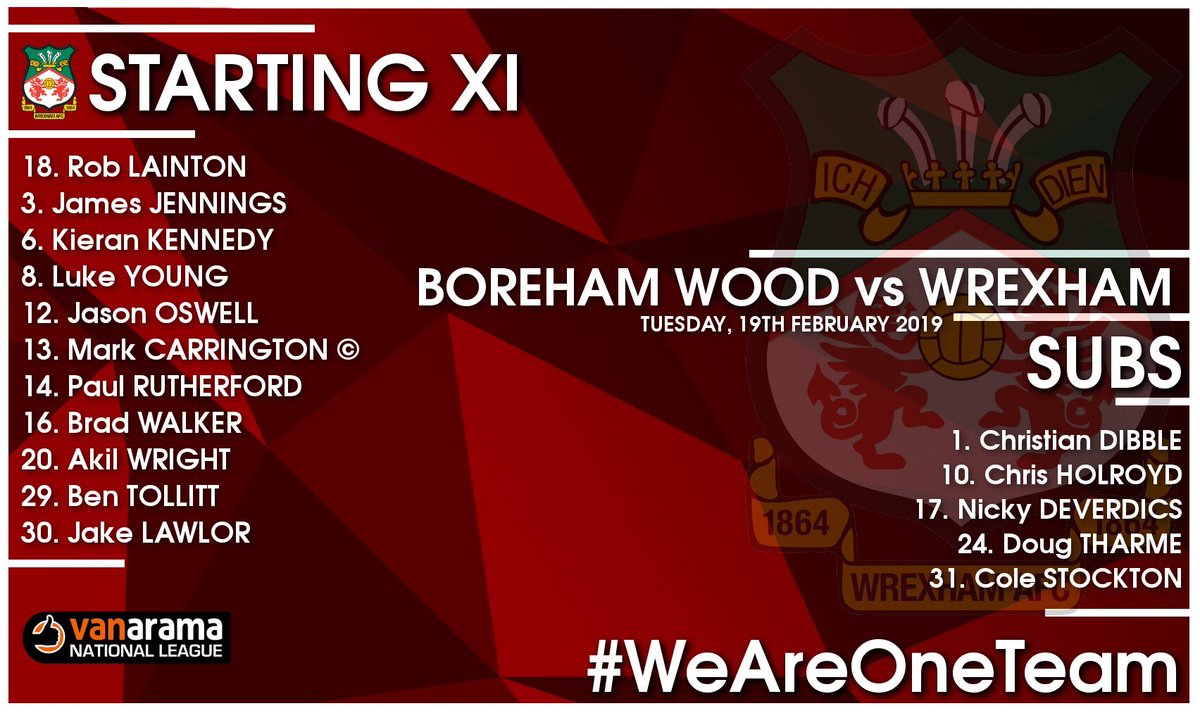 ---
Originally Posted by Rob:
Official site just posted team news - Pearson out confirmed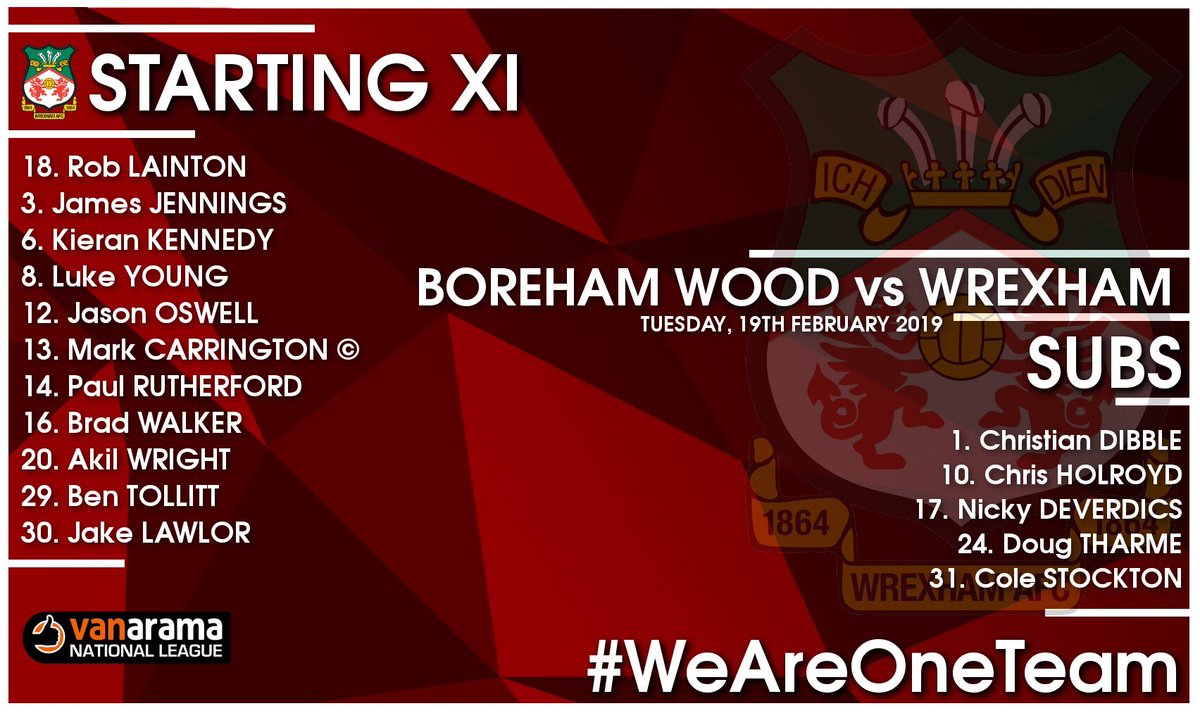 Huge blow
---
Big game for Kennedy then. Also nice to see Doug the thug back in the squad
---
Lawlor and Kennedy should be more than adequate though.



---
Kennedy's big chance!



---
Just our luck that.



---
Where is Tollit



---
Umm he's there.



---


Boreham Wood Vs Wrexham KO 7:45pm Vanarama National League Live Match Thread

Please help out your fellow RP'ers by being restrained on the use of 'refresh' during games! Lots of 'guests' view the RP match threads, so if that is you, please consider registering and joining in the RP fun!


Complaint? Please use the report post tools or contact RP to bring a post, user or thread to the attention of a site 'admin' or 'mod'.

Select Version: PC View | Mobile RP



SEO by vBSEO 3.3.0 ©2009, Crawlability, Inc.