Curzon Ashton v Wrexham KO 3pm Pre Season Friendly Live Match Thread -

---
Good afternoon for another pre season game.
Our team is: Dibble, Young, Redmond, Oswell, Carrington, Sargent, Tharme, Thorn, McIntosh, Jones, Beaumont
Subs: Trialist A, Jennings, Pearson, Lawlor, Summerfield, Grant, Rutherford, Harris
Jones in the first team - a debut for the 16 year old!
Mixr commentary on
this link
---
Rich Williams has posted up the team sheet that blows Trialist A's cover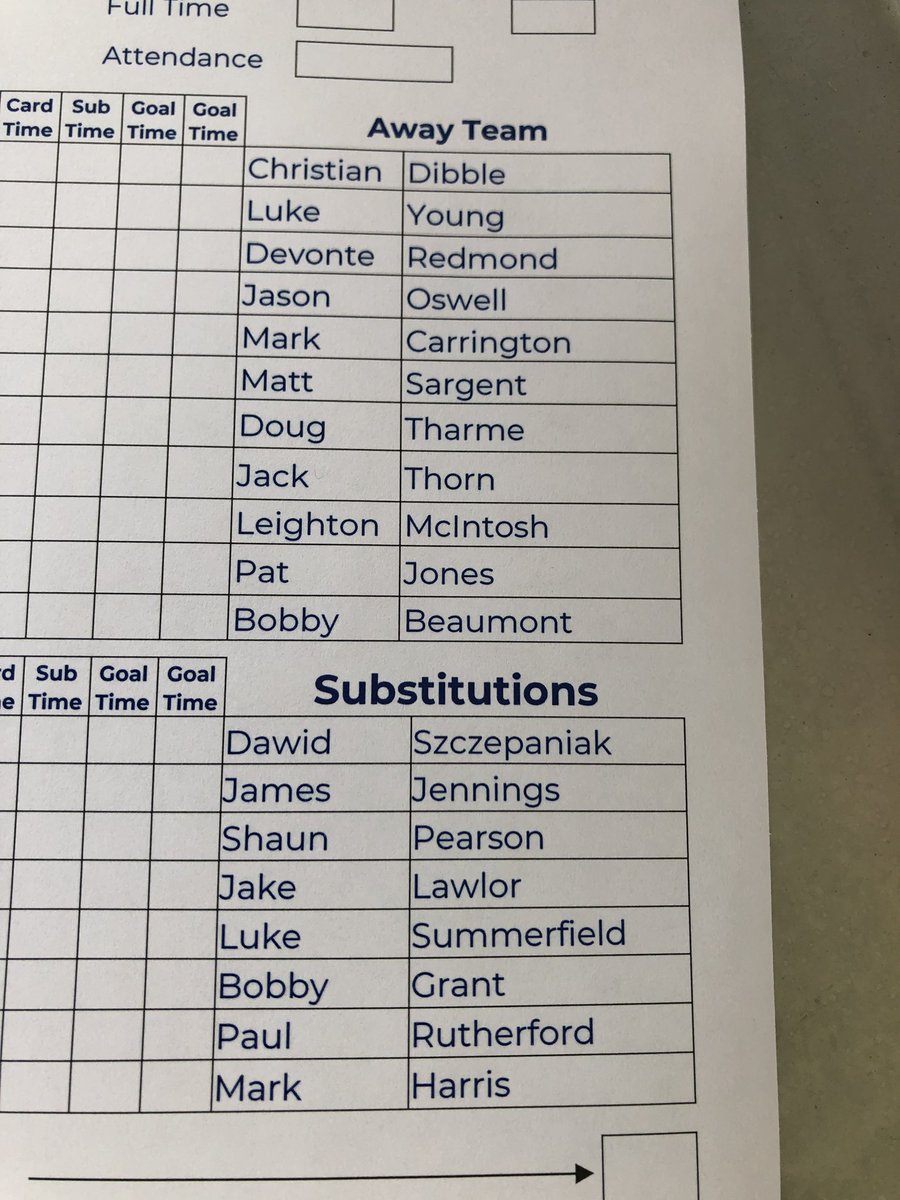 https://twitter.com/LeaderRich/statu...888256/photo/1
---
No Jazzi B-B?



---
Hughes certainly seems to be giving youth plenty of opportunity - a sign of Flynnís influence?



---
Who is Pat Jones?

Edit: Sorry Rob, missed your comment



---
Originally Posted by marinman:
No Jazzi B-B?
One of lifes mysteries developing here. Carrington nailed on for the right back position for the Barrow game then
---
I haven't got a clue how this team is lining up!



---
My guess -

Dibble

Carrington, Beaumont, Tharme,

Jones, Young, Sargent, Thorne,

McIntosh, Oswell, Redmond



---
Still feel like I have no idea who will start vs Barrow.



---
Hooper?



---


Curzon Ashton v Wrexham KO 3pm Pre Season Friendly Live Match Thread

Please help out your fellow RP'ers by being restrained on the use of 'refresh' during games! Lots of 'guests' view the RP match threads, so if that is you, please consider registering and joining in the RP fun!


Complaint? Please use the report post tools or contact RP to bring a post, user or thread to the attention of a site 'admin' or 'mod'.

Select Version: PC View | Mobile RP



SEO by vBSEO 3.3.0 ©2009, Crawlability, Inc.