Wrexham v Salford XI behind closed doors pre season friendly KO 12pm Live Match Thread -

---
"Wrexham face Salford City XI at the Racecourse Ground.
Please note, today's game is behind-closed-doors. Live commentary is available here 👉
http://mixlr.com/wrexham_afc
"
---
0-0 still.
Nothing on teams on official feeds
Rich Williams has it as Lainton, Hall-Johnson, Cleworth, Pearson, Trialist A, Davies, Harris, Carrington, Jarvis, Ponticelli, Thomas.
https://twitter.com/LeaderRich/statu...35863407104000
---
Plus a nice pre match snap!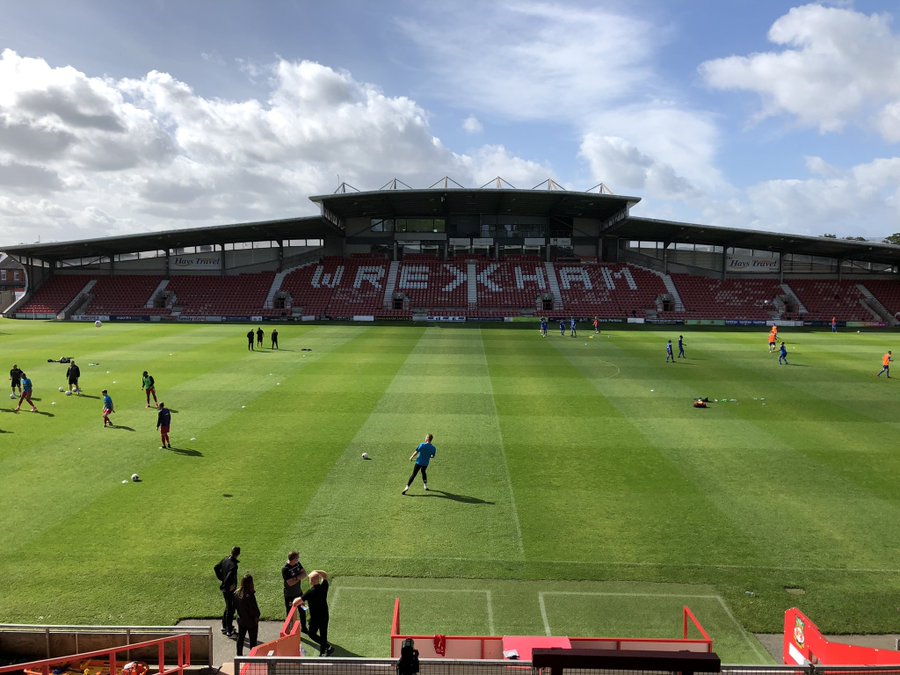 ---
"Referee signals end of the 1st half after 40 mins.
@Wrexham_AFC
boss Dean Keates said he wanted to play 3 halves of 40 mins and looks like he has got his wish." https://twitter.com/LeaderRich/status/1304747252070707200

So 120 mins to be played!



---
When I was in Grove Park you could only have 2 halves so not sure how they can have 3 halves😁



---
How can you have "three halves"?! That makes them thirds. Keates out, terrible maths.



---
As long as we give 110% effort during the three halves I will take it
---
Originally Posted by Rob:
As long as we give 110% effort during the three halves I will take it
But 110% is what's needed for 2 halves. I calculate we need 165% effort for 3 halves.
Also Ponticelli subbed off after only 30 mins. Injury?
---
Rich says second half third quarter is

Dibble, Trialist B, Trialist C, Vassell, Reckford, Trialist D, Redmond, Young, Jeffrey, Trialist E, Yussuf



---
Has Matty Sargent signed for Salford or is he on trial?



---


Wrexham v Salford XI behind closed doors pre season friendly KO 12pm Live Match Thread

Please help out your fellow RP'ers by being restrained on the use of 'refresh' during games! Lots of 'guests' view the RP match threads, so if that is you, please consider registering and joining in the RP fun!


Complaint? Please use the report post tools or contact RP to bring a post, user or thread to the attention of a site 'admin' or 'mod'.

Select Version: PC View | Mobile RP



SEO by vBSEO 3.3.0 ©2009, Crawlability, Inc.