Wrexham v Salford City XI pre season friendly behind closed doors KO 1pm Live Match Thread -

---
just popped up on twitter. Another behind closed doors home friendly against a Salford representation
dont know what time kick off will be but it will be streamed on the usual services
---
1pm?



---
Only 3 subs. Many of the players that have been "fringe players" last few friendlies starting



---
Bickerstaff has hit the Post and bar in first 12 mins



---
Lovely pic via official twitter
https://twitter.com/Wrexham_AFC/stat...68396849967105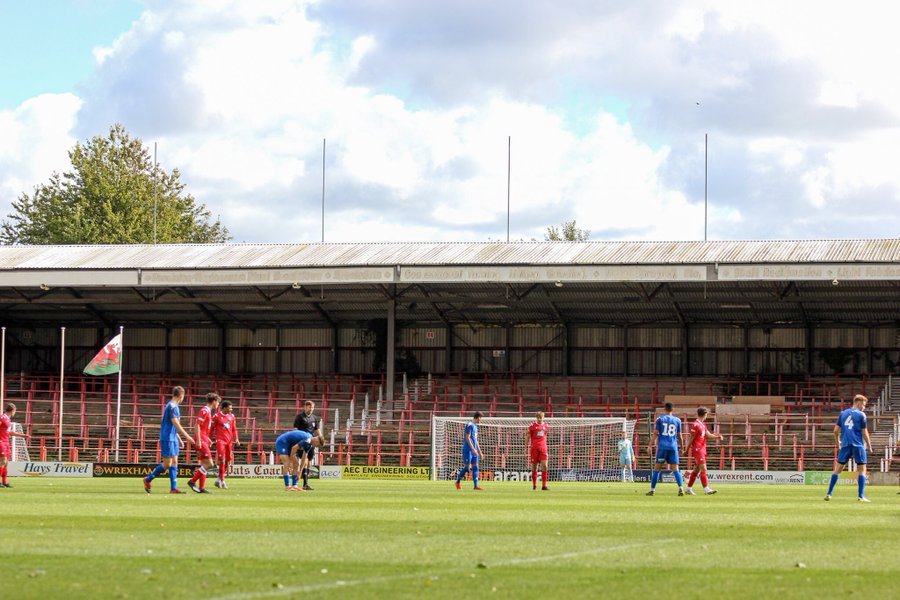 ---
Ht 0-0



---
1-0 Redmond



---
sounds a more positive second half



---
Dibble is playing well, too.

Lainton was holding the back of his knee against Kiddy, so he may be carrying a knock.



---


Wrexham v Salford City XI pre season friendly behind closed doors KO 1pm Live Match Thread

Please help out your fellow RP'ers by being restrained on the use of 'refresh' during games! Lots of 'guests' view the RP match threads, so if that is you, please consider registering and joining in the RP fun!


Complaint? Please use the report post tools or contact RP to bring a post, user or thread to the attention of a site 'admin' or 'mod'.

Select Version: PC View | Mobile RP



SEO by vBSEO 3.3.0 ©2009, Crawlability, Inc.