King's Lynn v Wrexham KO 3PM Vanarama National League (behind closed doors) Live Match Thread -

---
A first ever trip to King's Lynn for us, a team owned by a previous prospective owner of Wrexham - Mr Cleeve. We are currently 11th and KL are 19th.
There is a stream on pay per view as is now common, with free audio via Mixlr.
PPV Stream:
http://streaming.insightfour.com/stream/RCt4aXBR
Mixlr Free audio:
https://mixlr.com/wrexham_afc
As usual, this is a live match thread, so please help your fellow fan by posting updates & views. Not all can view or listen in.
Please be respectful to fellow RP'ers in what you do post up! COYR
---
---
Dont think I'll be paying KL £12.00 to watch us look like a bunch of idiots managed by a troop of clowns somehow



---
We go again



---
Waiting for an early ffs !!



---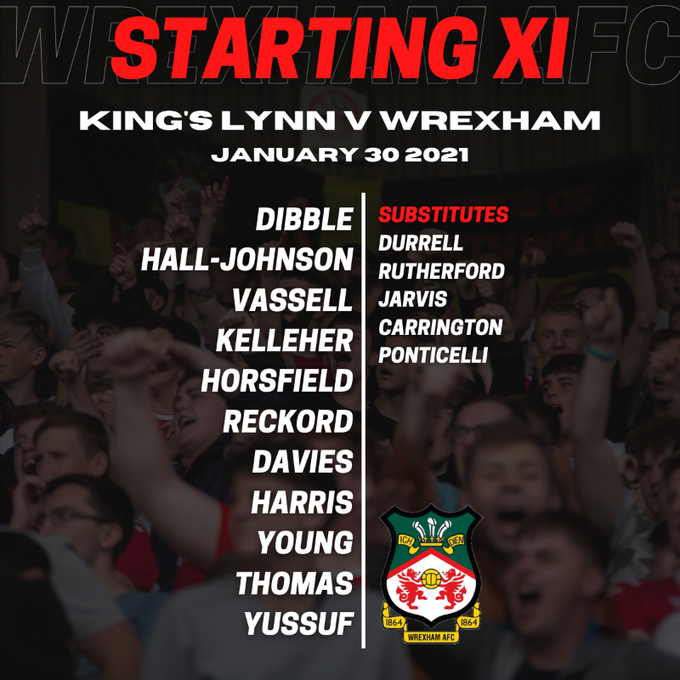 ---
Lainton injured.



---
No Lainton is never good news.



---
Oh god, I might buy the game now Dibble is in goal to cheer me up.



---
6 defenders and 2 defensive midfielders. perfect



---


King's Lynn v Wrexham KO 3PM Vanarama National League (behind closed doors) Live Match Thread

Please help out your fellow RP'ers by being restrained on the use of 'refresh' during games! Lots of 'guests' view the RP match threads, so if that is you, please consider registering and joining in the RP fun!


Complaint? Please use the report post tools or contact RP to bring a post, user or thread to the attention of a site 'admin' or 'mod'.

Select Version: PC View | Mobile RP



SEO by vBSEO 3.3.0 ©2009, Crawlability, Inc.