Spennymoor Town v Wrexham KO 3pm Pre season friendly Live Match Thread -

---
They say storms are expected - weather and us perhaps!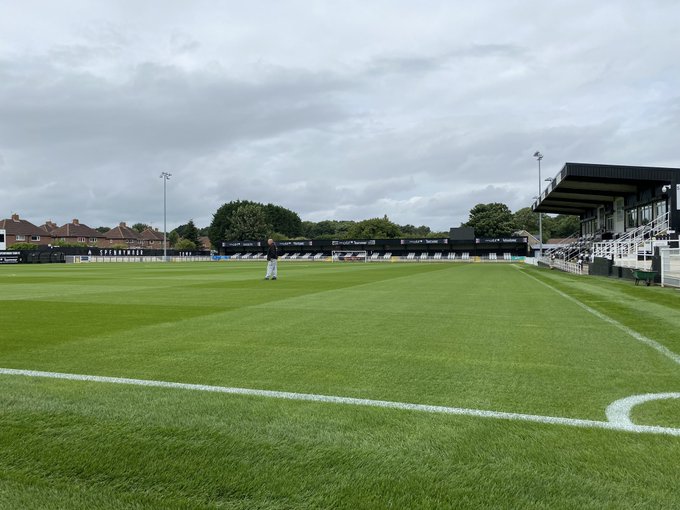 Commentary available on mixlr:
Commentary
As usual, this is a live match thread, so please help your fellow fan by posting updates & views. Not all can view or listen in.
Please be respectful to fellow RP'ers in what you do post up! COYR
---
looks a nice little set up



---
Nice ground and pitch, best of luck to both teams!



---
4-4-2?



---
Originally Posted by Dafgog:
4-4-2?
532/352 with RHJ and Green as wing backs id have thought, looking at the lineup
---
who is triallist A I wonder



---
Main Headlines Dibble Green Macalindon Young Hyde and Mullin
Jordan on the bench - well deserved rest Plus Trialist A and B

If A and B are Jones and Furman - 442?

Cant be bothered to put the whole team down



---
Any ideas who trialist A and B are!?



---
Is the D. Jones mentioned on the bench a youth player or is it the main man?



---
---


Spennymoor Town v Wrexham KO 3pm Pre season friendly Live Match Thread

Please help out your fellow RP'ers by being restrained on the use of 'refresh' during games! Lots of 'guests' view the RP match threads, so if that is you, please consider registering and joining in the RP fun!


Complaint? Please use the report post tools or contact RP to bring a post, user or thread to the attention of a site 'admin' or 'mod'.

Select Version: PC View | Mobile RP



SEO by vBSEO 3.3.0 ©2009, Crawlability, Inc.